Tennessee State Bank, founded on June 13, 1972
In 1972, a small group of Sevier County residents gathered together at the Mountain View Hotel in Gatlinburg to form a new financial institution. They shared the vision of promoting prosperity in a rapidly growing tourist area by encouraging and assisting new and existing businesses. They also shared the idea that a bank should provide the highest level of customer service and serve all customers fairly. They believed in being a community bank, with a vital interest in the area's cultural and economic development. But most of all they regarded banking as a trust to be handled with honor, integrity, and prudence. This marked the beginning of Tennessee State Bank.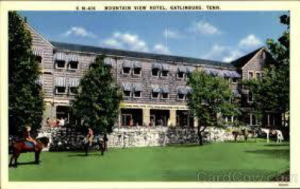 Original Board of Directors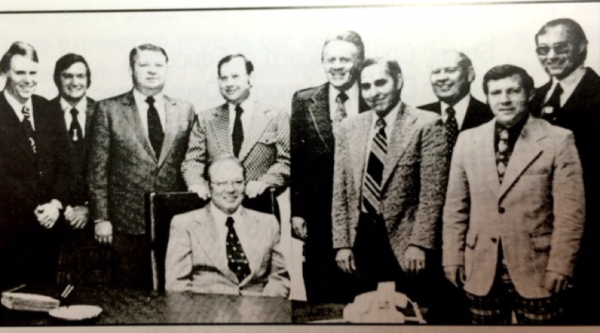 Standing from left:  Jerry Hayes, Ralph E. Lawson, Jr. "Bud", Brownlee Reagan, William S. Brown, Robert L. Ogle, Jr., Lonas Ayers, Andrew James King, Billy Proffitt & Jack A. Arthur, Jr. Seated:  Clyde Ownby.
Original 1972 Logo