Tennessee State Bank Welcomes You Home!  
In search of a place to call your "Home Sweet Home"? Tennessee State Bank can help make that dream a reality with TSB home mortgages! TSB's local and experienced lenders want to be a part of this exciting time in your life! Call 865-453-0873 today. Your new home could be just a phone call away. 
Apply With Us...
Get Approved By Us...
Keep Your Mortgage With Us... 
Make Your Payments With Us.
No matter what you have in mind for the future, you can depend on Tennessee State Bank's experienced personnel to provide the best financing for your needs with fast, courteous service at competitive rates.  And with many new options for affordable and local servicing, TSB can help make your dreams of home ownership a reality. 
We also have a number of calculators to help you estimate your loan amount, monthly payment or price of a new home. *
* The results of calculators on this website are estimates only and should be used only as a reference.  Use of these calculators does not constitute an application and does not guarantee that you will qualify for a loan.  
---
Secure and Fair Enforcement for Mortgage Licensing Act or SAFE Act
The SAFE Act (Secure and Fair Enforcement for Mortgage Licensing Act) requires residential Mortgage Loan Originators ("MLO") who are employees of regulated institutions to be registered with the National Mortgage Licensing System or NMLS.  Banks are required to disclose the names of the MLOs and their unique NMLS registration IDs ("UID") to the public.  Please click here (Opens in a new Window) for a listing of Tennessee State Bank's MLOs and their UIDs.
---
Tennessee State Bank also offers secondary market mortgage loans with low rates & excellent local service to Get You into your Dream Home!  Contact Kristin Lewis today at (865) 908-1107 or (865) 429-7899.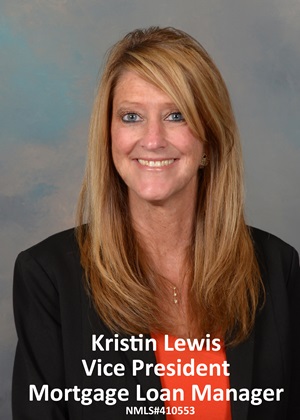 TSB Financial Wellness Center
At Tennessee State Bank, we are committed to helping you pave a path toward a secure financial future. And that begins with a solid understanding of key financial concepts, such as mortgages, credit scores & reports and overdrafts. 
As a Tennessee State Bank customer, you now have access to an online money management program that explains these critical concepts in a series of 10-minute, interactive segments. There are even helpful quizzes to demonstrate your newly acquired knowledge! 
Visit the TSB Financial Wellness Center for more information.